YOGA THOUGHT LEADER PROGRAM (YTL) Jeffrey will be speaking everyday (5 days) at 3 pm – but double check the program – things could change!
10th Anniversary of Bali Spirit Festival — Join Jeffrey and a host of incredible teachers for this celebration! Join us at one of the world's most inspiring celebrations of global community, world music and well-being, taking place on the idyllic islands of Bali.BaliSpirit Festival summons yoga enthusiasts, dancers, musicians and spirituality seekers from all corners of the globe, joining together to inspire one another and nourish each individuals potential within.Open your heart and be transformed!

Youtube: www.youtube.com/balispiritbali    2016 videos
BaliSpirit Festival 2017 NEW FORMAT! 6 days  /  7 nights. 
March 19, 2017 – Sunday Pre Festival Community Day (for the public) & Launch Party for ticket buyers at Bhanuswari Resort (Daytime Venue).
Monday March 20 – Friday March 24 – Daytime Festival at Bhanuswari Resort (Daytime Venue) + 5 Nights of Bhakti Music in the ARMA Watergarden
Saturday,March 25 – Sunday, March 26 –  One World One Stage / Night Concerts at ARMA
March 28th – NYEPI
(if the video player is not showing up, click here to see it on YouTube)
Such an incredible highlight video of #BaliSpiritFest from @vidadecastro and @jalebrija!

Posted by BaliSpirit Festival on Monday, July 11, 2016
The six-day, seven-night festival, with over 7,000 attendees from over 50 countries, offers a concentrated schedule of events, workshops, concerts, seminars and children's activities, all taking place at two amazing venues that embody the spirit of Bali.
YOGA
BaliSpirit Festival offers a robust yoga schedule from 8am-5pm daily, with a variety of suitable workshops and styles of yoga such as Anusara, Yin, Kundalini, Hatha, Tantra, Mantra, Prana flow, Vinyasa, Astanga and many more. Whether you are a beginning or experienced yogi, BaliSpirit Festival promices a wide variety of classes with an exciting array of well known instructors from around the globe. You can start with a rockin' vinyasa in the morning and continue with Blissology yoga in the afternoon, culminating your day with a breathwork ceremony. The options are endless!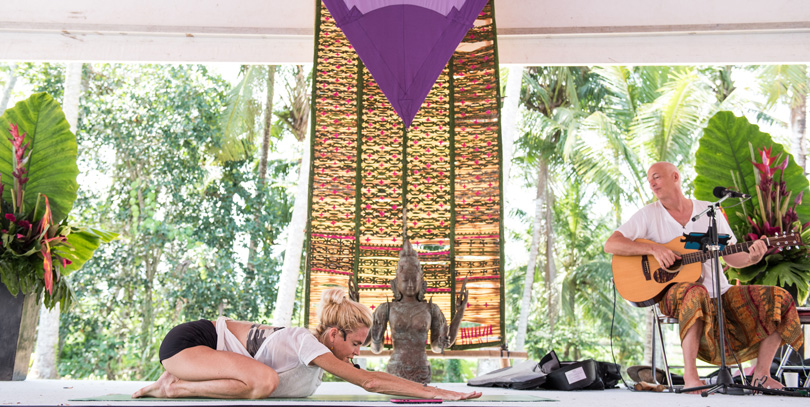 DANCE
Awaken your spirit, free your mind and reconnect wiht your body through dance and movement. From Ecstatic Dance, to West African Dance or Masala Bhangra workshop, the BaliSpirit Festival offers a variety of classes, encouraging positivity and life-affirming fun.Dance workshops are open to all levels and available at various times throughout the day.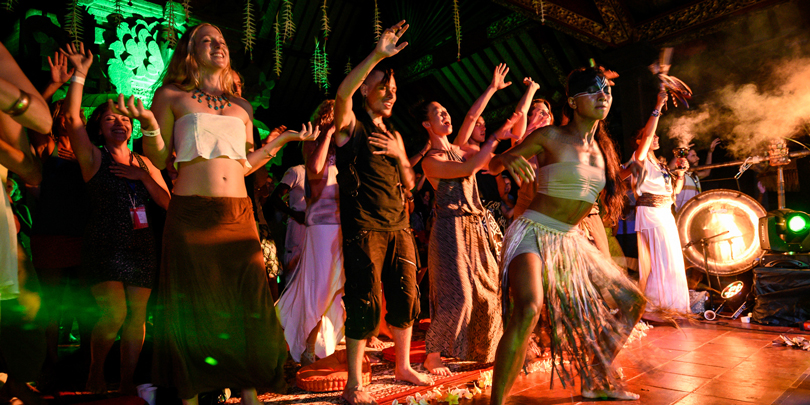 MUSIC 
Music is the heart and soul of the Festival and the beats and tunes are ever-present. The Festival begins with Bhakti Nights of sacred music, with participatory concerts, such as Kirtan and chanting, and continues over the weekend on the One World One Stage, highlighting internationally known artists. In addition, the daytime Coco Love Stage located in the Dharma Fair features a dynamic festival vibe, including live music and daily Balinese dance performances, while various yoga and dance workshops incorporate live music as well.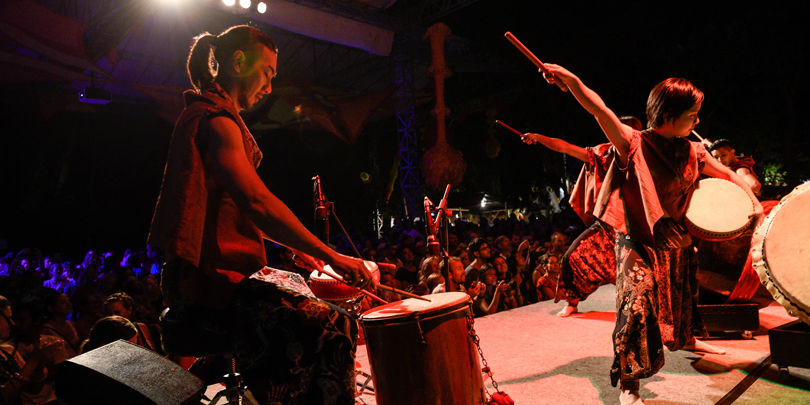 HEALING
A central area of the Festival grounds are the infamous Healing Huts, featuring renowned healers, offering sessions in a variety of ares such as Cranial Sacral, Reiki, Oneness Blessings, Balinese Traditional Healing, Chakra Balancing, Esalen Massage and Tama-Do Sound Medicine, to name a few. In addition, healing is layered into most yoga classes and workshops, so be sure to check out some of the Sound Healing Meditation, Yin Yoga and Breathwork classes for a different (but equally amazing!) healing experience.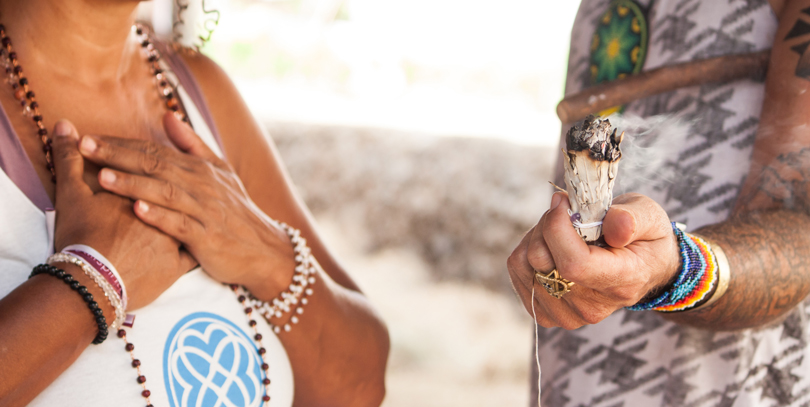 SEMINARS
Knowing that attendees may need a yoga break or just want to get off their feet, we offer a wide variety of seminars, covering topics such as vedic astrology, the business of yoga, spiritual nutrition, passion compass and much more!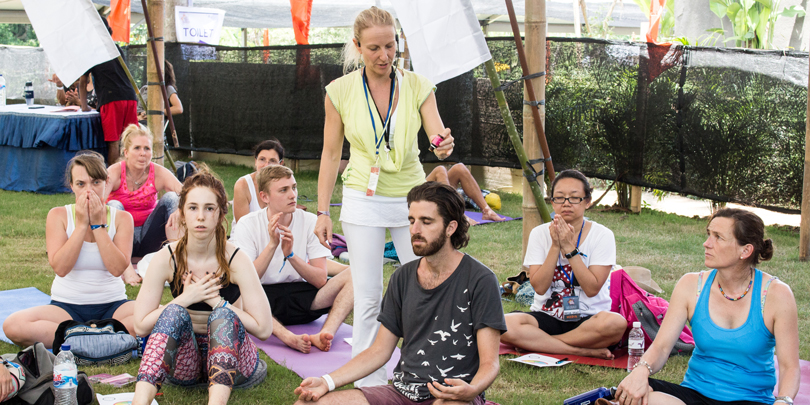 MARKETS
With over 70 vendor booths between the vibrant daytime and nighttime markets, the BaliSpirit Festival features local Balinese vendors who emphasize health and wellness through organic and healthy foods, crafts, clothing and merchandise.The daytime Dharma Fair is open to the public for a small fee, while the nighttime markets are included with all ticket types.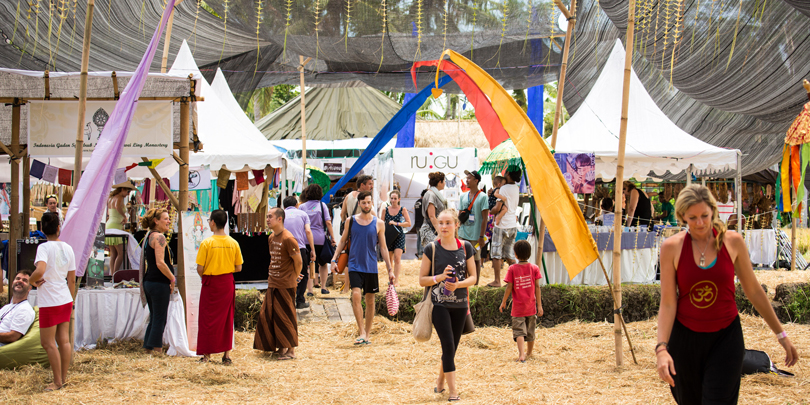 & MORE
The BaliSpirit Festival promises to offer something to people of all ages! In addition to the above, the Festival also has a Kids Zone (babysitting included) with great games and a Kids Program full of fun activities to make sure your little ones are occupied while you enjoy various parts of the Festival. The Festival offers community classes and talks (free or for a small fee) as well as lunchtime performances that focus on the rich Balinese culture.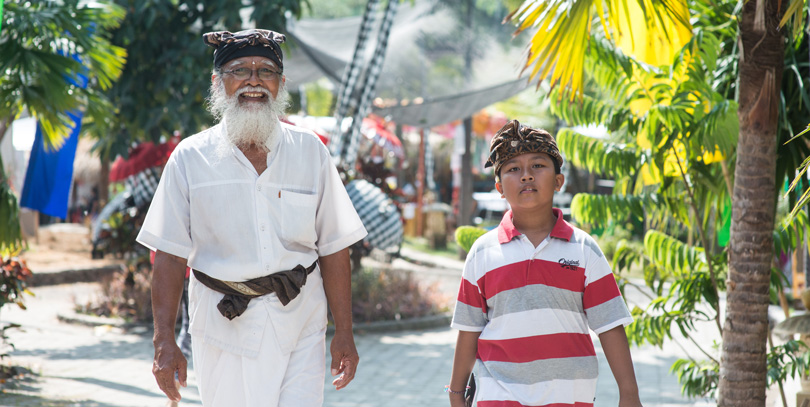 You can find additional information about the BaliSpirit Festival, including the line-up, accommodation packages and more on www.balispiritfestival.com
---
BaliSpirit Festival Terms and Conditions 2017
The Event Manager takes no responsibility for lost or stolen property.Ticket prices are in USD.
Waiver Notice: Pass Sales
By purchasing your BaliSpirit Festival tickets and collecting your WrisTICKET at the Festival Ticketing Office or Festival grounds, you accept the following Terms, Conditions and Waivers.
The BaliSpirit Festival and its representatives, with the exception of gross negligence or willful misconduct, shall not be held liable for any injury, damage, loss, delay or irregularity that may be occasioned for any reason by WrisTICKET holders attending the BaliSpirit Festival venues, including but not limited to: death, personal injury, illness, delay or cancellation of scheduled performances and loss of or damage to personal property."
Terms of the WrisTICKETS
Your WrisTICKET must be worn to gain re-entry to the venue during any single session or day.Any damaged or altered WrisTICKETs will be considered NULL and VOID.
Collecting your WrisTICKET
Bring your e-ticket to the BaliSpirit Festival ticket office anytime from 9am-5pm one week before the event. You can also exchange at the Daytime venue, but come by 7:15am if you would like to do so. You can exchange your e-ticket for an official wrist ticket.
Shuttle Bus Passes
You can buy 5-day Shuttle Bus passes at the Ticket offce or at the daytime venue. You CAN NOT buy them on the shuttle itself.
Pass Upgrades
You are able to upgrade to a VIP pass at the Ticket Box Office, but its always best to do it in advance via email.
Damaged WrisTICKETs
There will be no refunds given for lost WrisTICKETs.
Refund and Transfer Policy
WrisTICKETs are not transferable to another person once the Festival has begun or within any single session or day and must be presented on demand.
Transfer is permitted no later than one week prior to the Festival's opening ceremony. Transfer requests must be made in writing by the original purchaser to sales@balispiritfestival.com
There are no refunds for passes/wrisTICKETS purchased
Sales at the Entrance
We encourage you to buy your WrisTICKET in advance, to avoid disappointment if the workshops or concerts are sold out. If passes are still available, however, onsite purchases can be made by cash (Indonesian rupiah or US dollars) or credit card at the Daytime venue, 8 AM – 3 PM, and ARMA, 5 PM – 10 PM. Conditions of Entry
The Event Manager reserves the right to demand proof of eligibility for ticket purchase.
You MUST attach your WrisTICKET prior to entering the venue.
Tickets (WrisTICKET) are not transferable within any single session or day and must be presented on demand.
Your WrisTICKET must be worn to gain re-entry to the venue during any single session or day.
Any damaged or altered WrisTICKETs will be considered NULL and VOID.
Grant of Rights
The holder grants permission to Management to utilize the holder's image, likeness, actions and statements in any live or recorded audio, video, film, or photographic display or other transmission, exhibition, publication or reproduction made of, or at, the Event in any medium or context for any purpose, including commercial or promotional purposes, without further authorization or compensation.The holder of the ticket grants the promoter the right to use their image/likeness as captured on film, video or any other electronic medium being utilized at the event, and further understands that such images will likely be used to promote future events.Those attending give their consent to their appearance in images recorded by any type of medium for subsequent informative, promotional and/or commercial dissemination of the BaliSpirit Festival and authorization for the use thereof. The said images may appear in any medium or format worldwide and indefinitely.
Forbidden Activities on Festival Grounds. The following items are forbidden on the Festival grounds:
Alcohol and illegal drugs or substances
Glass containers
Highchairs
Animals (except guide dogs)
Long lens cameras and audio recording equipment
Non-biodegradable rubbish (no plastic bags, hard plastic, metallic wrappers etc) – are allowed on the Festival grounds.
The Event Manager or a representative reserves the right to inspect all bags and containers. No busking/performing is permitted, without prior permission from the Event Manager.
No distribution of flyers or pamphlets and no soliciting or fundraising of any kind is permitted on the Festival grounds, grounds entrances, or parking lots.
The recording or photography of any workshop or live performance taking place on the Festival grounds (or at any other venue featuring a performance billed as a Festival event) with a long lens camera, video recording device of any kind, or audio recording device is strictly prohibited without first securing the permission and authorization of the Event Manager. The Event Manager reserves the right to expel from the Festival grounds and confiscate recordings from anyone engaged in these activities without permission. No person shall interfere with plants, water fixtures, or any other installation within the venue.
Festival Cancellation
This event will take place rain or shine.
Expulsion from the Festival Grounds
For the safety and enjoyment of all Festival guests, volunteers, and staff, the BaliSpirit Festival reserves the right to accept or reject any participant at any time without liability, in any event it determines appropriate, at its sole and exclusive discretion. The Festival is under no obligation to any such participant who disrupts the harmony of the Festival to pay a refund of amount, following expulsion from the Festival grounds.
The BaliSpirit Festival is not responsible or liable for any participant who leaves the Festival grounds prior to its conclusion or for any activity undertaken by any participant outside of the Festival grounds.
The Dharma Fair (The Daytime Market is located at the Daytime venue – please note that there will be live music as well at the Daytime Market, so tell everyone you meet!)
If you need a hotel in Bali go here to find out information:
www.balispiritfestival.com/accommodation-packages 
Copyright © 2017 – www.balispiritfestival.com